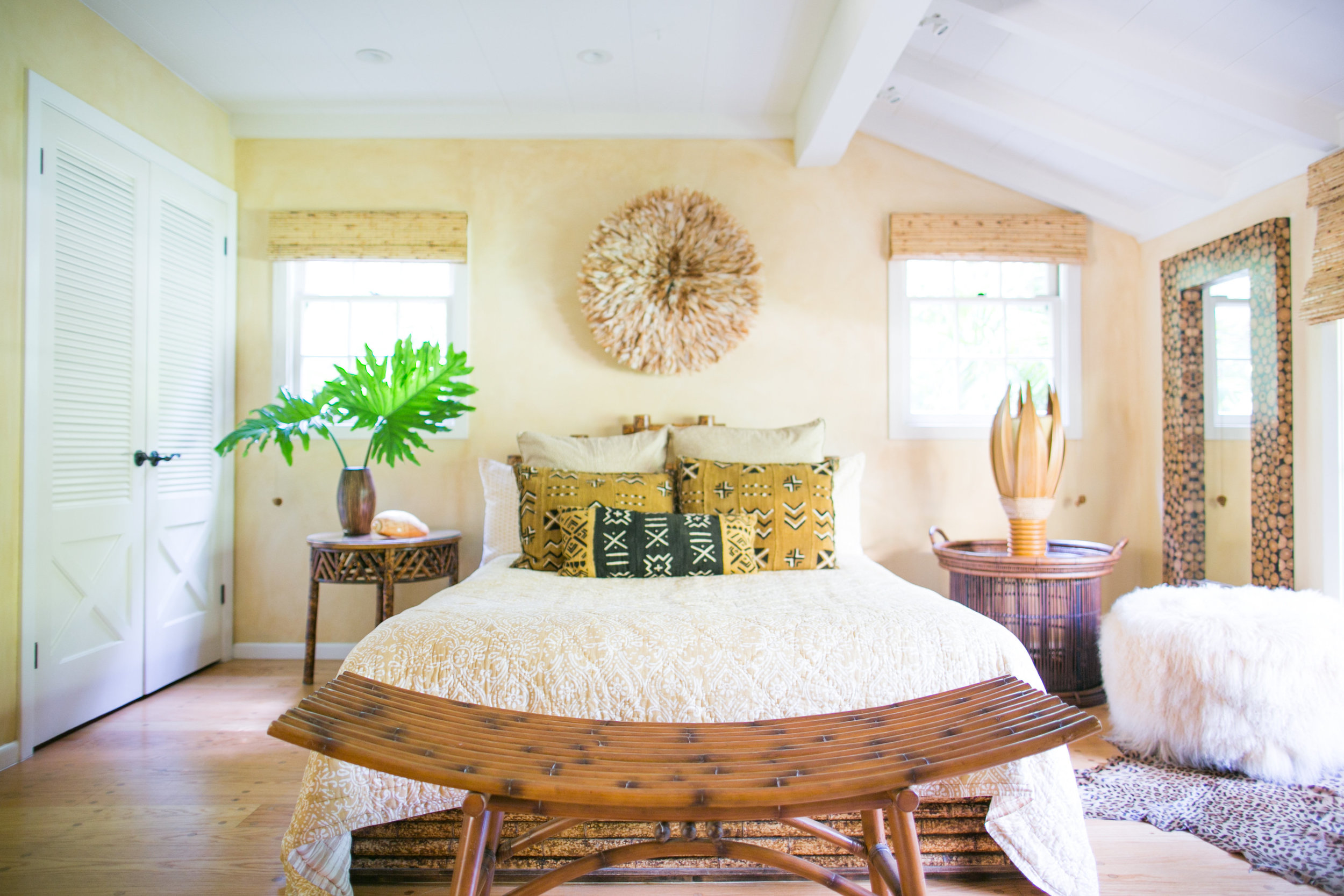 A family haven inspired by the Indonesian retreat, this Montecito home layers texture and culture with California aesthetic.
Situated in the picturesque haven of Montecito, Jodi Goldberg designed her own personal home as their family's oasis. Embodying the harmony and tranquility of a remote Balinesian retreat, this detail-oriented home is focused on restoring the family from within. Heart was poured into every inch of the property. Custom stonework, bamboo furniture and imported textiles from Africa and French Polynesia provides natural contrasts of color, texture and narrative. The addition of large French doors and elegant picture windows create an easy flow between the indoor and outdoor spaces — almost bringing the rainforest-like surroundings within. In light of California's drought, Jodi G transformed her beloved garden into an eco-conscious landscape. Looking to maintain the property's sense of escape, the lawn was replaced with gravel to conjure a tropical beach scape and lined an ethereal pathway with new lanterns — leading towards palapas and an outdoor dining space. Jodi hand-selected vintage lanterns from the South Pacific to hang romantically from large trees, twinkling in the evening breezes.
A place to connect, gather, cook and play, this Montecito paradise is a sanctuary for a creative and talented family.